Corporate gifts for employees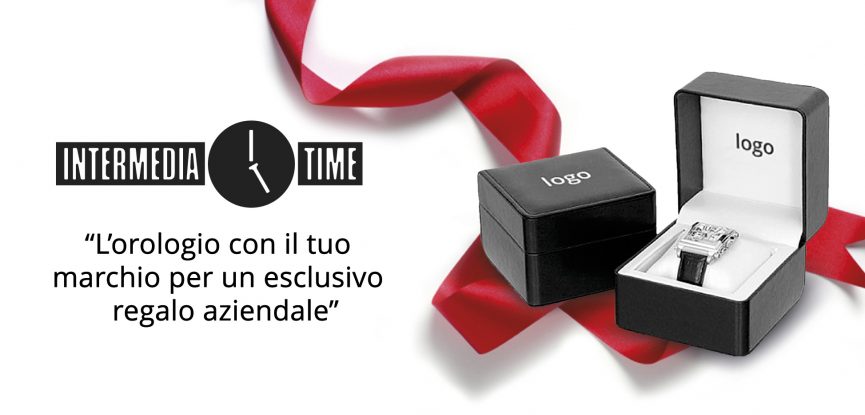 I think you too, at least once in your life, have received a corporate gift. This is a custom that is increasingly used by companies also because of the brand awareness value that personalized corporate gifts achieve thanks to the corporate branding imprinted on them.


On what occasions are corporate gifts given?

At Intermedia Time, we have a broad range of bespoke watches to choose from, suitable for every occasion:
Corporate gifts for Christmas, think of the classic Christmas hamper; how can it be improved?

Corporate gifts to employees to reward the achievement of an important goal for the company, or their dedication to successful activities

Gift for a company anniversary or an important corporate event

Gift for a manager's birthday or retirement

Corporate Gifts for Major Clients
The occasions are many and for the company it is important, in addition to the human aspect and care for its employees, to turn them into a tool to communicate its brand to the outside world. If the corporate gift in fact does not appear as a simple gadget it will be shown by employees to relatives, and friends, and if it turns out to be an object of daily use it will follow them in their lives, in their social relationships and this as we said has to do with the diffusion of the corporate image and brand awareness.
Corporate Christmas gift
The corporate Christmas gift is certainly a well-established custom and probably the Christmas hamper is the most common type of gift. Once its contents have been 'consumed', however, its testimony ends, so the combination with a gift that will last over time will increase the value perceived by the recipient and prolong its communicative effect. As a corporate gift idea, we recommend our wristwatches, fully customizable, with a wide range of prices and styles, all suitable for representing your company's values. They range from fashionable watches such as the Bologna for men and the Vieste for women to the sporty Grifone to the natural feel of wooden models, but as you will see, our collection embraces all styles and needs.
What could be given to the CEO for Christmas?
The Christmas gift to the company CEO is problematic and the choice often falls on the usual options. Our advice is to move on to something of recognized value, a prestige gift that is sure to please the lucky recipient, a Swiss-made wristwatch. Here, too, the choice is wide, but for a valuable, unique, and personalized gift in all its parts, the choice necessarily falls on the refined and emblazoned models with the automatic mechanical movement of the renowned Swiss manufacturer.
Let's not forget company anniversaries and meetings or corporate events, occasions not to be missed to relaunch the company's image with effective and long-lasting communication.
Call us to find out about minimum quantities, minimum spending, and our current offers. Our staff is at your disposal for any questions.
For any information call us at +39.0421.492.10 or contact us by email cristina@intermediatime.it
Please enter your email and message and we will get back to you.

Fill out the form below.

Posted on October 31 2019
Contact us for information