Merchandising and wristwatches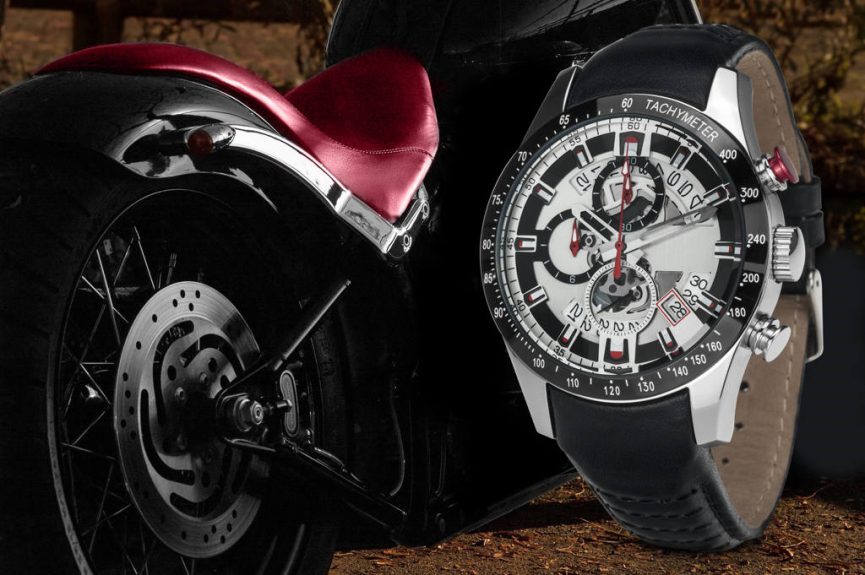 Merchandising, what is it and why associate wristwatches?
In "Ulysses", James Joyce writes: "Here is what you see from the good trader. He makes you buy what he wants to sell ". But with these precautions it will be the customers themselves who want that very product.
Choose your market share, analyze your audience, open a shop, work on an e-commerce ...and then? How to sell?
It is increasingly clear that it is not only a quality product that makes a company successful, but also the way this is presented and the overall concept. The merchandising branch of marketing deals with the "how" to sell, especially from the point of view of physical stores (but also online ones).
Given the quality of the product to be sold, what are the guidelines to follow then to realize its potential? Billions, one, many: one or all of the suggestions may be valid for each, but certainly one of them is valid in general: contextualize. Create a story in which to place one or more products, a line that potential customers can follow, and through which to create a bond with them that lasts in the long term.
This concept can apply to both physical and online showcases, creating in the latter a collection that encompasses the products within the same story or message.
Let's give some examples: A brand sells elegant clothing, mainly for men... sure though that a elegant men's outfit is not complete (and therefore would not give a clear message to the potential customer) without some accessories, such as a wristwatch.
And wouldn't a vintage furniture shop better sell a desk by putting a diary, a candle, an inkwell, and maybe a pocket watch on it?
Even if these "details" will not be part of the final sale, they will contextualize the real product, bringing it closer to the life of the potential customer.
The same applies online: presenting products within a story, whether represented by an image or a short video, will help the customer to think of the product as 'already his', as if it were already part of his everyday life. So how could he not buy it to actually make it his property?
The use of a context is not only useful for pure and simple selling, but also for creating a 360° degree brand awareness: if these details carry the brand logo, they will create an image in the customer's mind that will not stop at the simple product, but will touch various areas of his life, making your company remembered even in the long term.
This is why Intermedia Time proposes watches that can become an integral part of your merchandising plan, reshaping the style in based on your concept and your history, to optimize the sales of a particular product but above all to insert your brand in the "showcase" of customer memories.
There is no doubt, that we more easily remember events experienced with a strong emotion, such as racing on 4 or 2 wheels, thrilling turns and overtaking, or the goal as time expires, and all this can be anchored in a gesture, an object that will remind us of it. The strongest testimonial is the one you meet every day on every street corner, at the bar, at work. A symbol of an emotion that binds you to that brand, to that style. We design sports watches with this spirit, for all wrists, allowing time, sometimes, to stand still.
For any information call us at +39.0421.492.101 or contact us by email cristina@intermediatime.it
Please enter your email and message and we will get back to you.
Fill out the form below.
Posted on December 07 2018
Contact us for information