Acetate fashion watches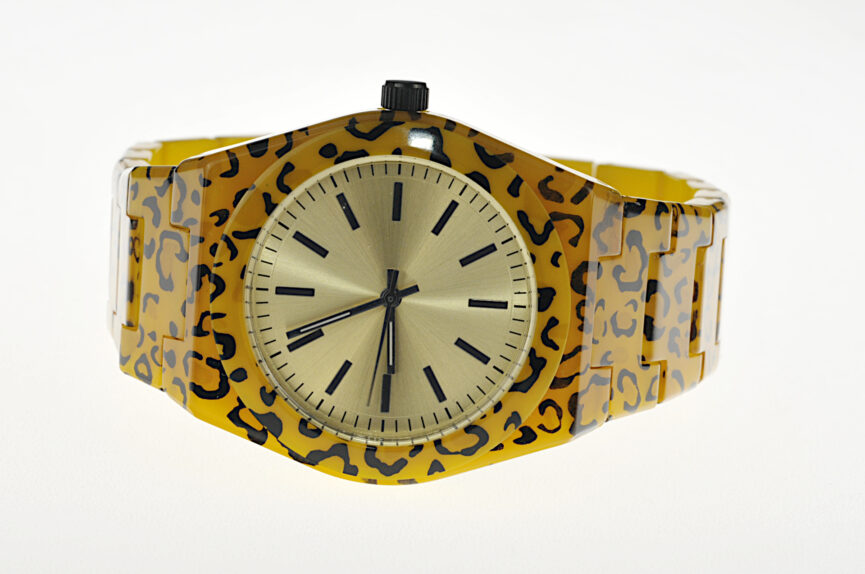 Acetate watches
Acetate glasses are nothing new, but in recent years fashion trends have brought this versatile material to success even in the world of watchmaking, where it can show off its surprising design full of three-dimensional effects.
Acetate derives from cellulose, one of the most widespread organic substances in nature, and is used to make many consumer products in the jewelery and clothing sectors. We report its presence by its opaque to transparent or translucent appearance in women's high-heeled shoes, fountain pens, glasses and even watches.
Acetate watches, made from this durable and lightweight material, are comfortable to wear for long periods of time and are available in a variety of styles to suit everyone's taste.
One of the main pluses of acetate watches is their versatility. They can be worn on any occasion, making them perfect for both casual and formal events. Their unique texture adds interest to any outfit, making them a great topic of conversation.
Another advantage of acetate watches is their durability. Unlike other materials, acetate is resistant to scratches and dings, ensuring your watch looks great for years to come. Furthermore, acetate is hypoallergenic, ensuring safety for those who have sensitive skin and are prone to irritation, which can happen with alloy watches.
If your feeling is: "always the same old boring watches!", you might want a fashion watch that stands out from the crowd. Introduce then acetate watches, an elegant and unique choice for a fashion accessory.
For any information call us at +39.0421.492.101 or contact us via email cristina@intermediatime.it
Please enter your email and message and we will get back to you.
Fill out the form below.
Contact us for information