Personalized wristwatches for companies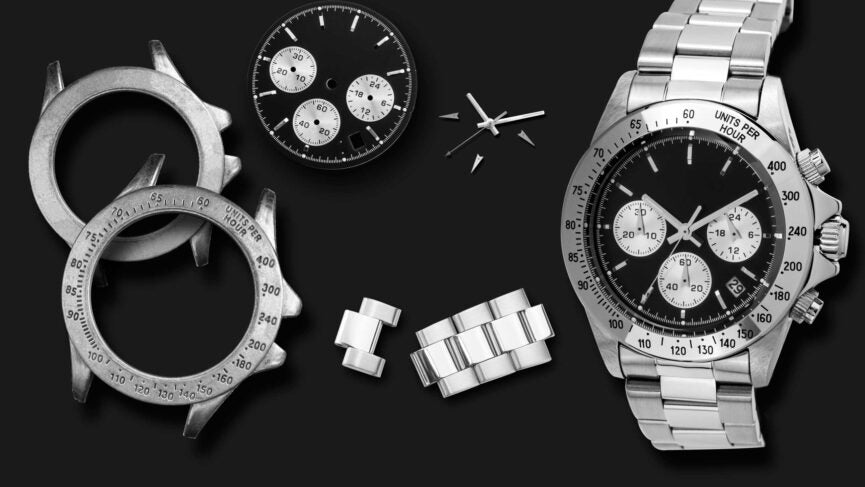 - Promotional watches for companies
- Watches for Corporate Gifts
- Catalog of White label watches for Premium Business with own brand
Wristwatches are a powerful communication tool for companies that want to strengthen their brand, but require an expert manufacturer who is attentive to both the right price-quality ratio and the identity and recognisability of the brand.
Close ties with suppliers and thirty years of experience in the world of promotional watches and merchandising allow us to ensure a personalized service for companies that recognize the watch's ability to be its spokesperson among people.
Innovation in watchmaking is the search for new processes for dials , it is the decline, in an unprecedented way, of materials used in other sectors, to obtain creative jewels equipped with precise and reliable movements. Attention to detail during the design phase, quality control during production and use of cutting-edge technologies are the elements that allow us to satisfy the most demanding customers with watches tailor-made for their market.
Fashion: The composition of existing elements in new and original ways, the recovery of styles from the past to redesign the design of the future, the combination of colours, materials and textures to create wristwatches, are the elements that characterize the work of our designers to ensure our customers who work in the world of fashion have an up-to-date and proactive partner. All this study is fundamental for the choice of colors and leathers of the straps , shapes of the cases and bracelets of our watches.
We have been producing watches exclusively for our customers for 26 years and thanks to our deep knowledge of the Chinese production system, we can provide you with automatic , quartz , digital and manual mechanical watches at a competitive price.
We have conceived , designed and customized more than a thousand wristwatches for customers all over the world. Fashion brands, watch brands, famous brands in the motoring world have made use of our original Italian design .
Find out why you should celebrate the company anniversary by giving a personalized wristwatch, call us at +39.0421.492.101 or contact us via email cristina@intermediatime.it
Please enter your email and message and we will get back to you.
Fill out the form below.
Contact us for information