Production of natural wood watches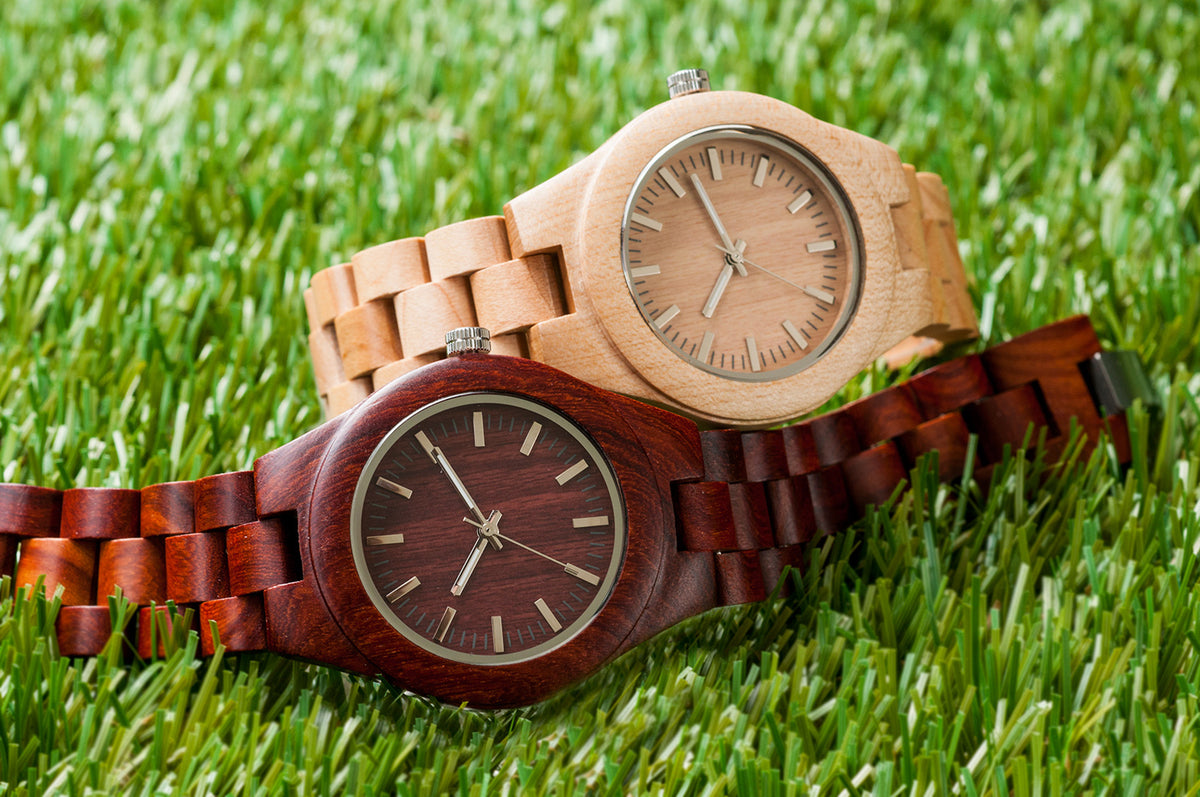 Wooden watches: the desire for nature is also felt in the world of the promotional watch.
Wood has become a protagonist in the collections of many important brands, which have decided to use it for their accessories: bracelets, glasses, shoes, and bags.
To this list, you could not miss the wristwatch, which thanks to this material has invented a new life, less classical but certainly more original.
It is easy to fall under the charm of natural wood, to appreciate its sober and organic essence. It is just as easy to match it with your look and turn it into a trendy object.
The wooden watch is chic, it is as light as an ethnic bracelet, it is comfortable to wear on the wrist, and it does not go unnoticed.

NATURAL WOOD WATCHES FOR YOUR BRAND
In our production of wooden watches, we propose this timepiece, the Greenwood, in a simple version, linked to the recovery of one's roots, not as a 'fashion throwback' but as a real value in which to believe.
A trendy fashion accessory for those in harmony with nature.
It expresses a vintage style and uses natural colors with full respect for the environment.
It comes in shades of brown, is round and its 40 mm diameter makes it suitable for both men and women, satisfying the comfort and relaxation that wood can convey.
Natural wood gives warmth to your brand.
For any information call us at +39.0421.492.101 or contact us via email at cristina@intermediatime.it
Leave us your email and a message, so we'll be able to contact you.
Fill out the form below.
Posted on October 12 2017
Contact us for information