Design and production of fashion watches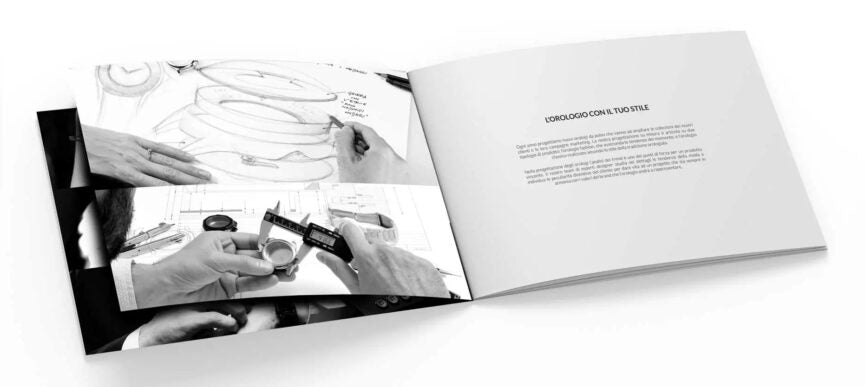 Intermedia Time was founded in 1991 by the synergetic union of experienced watchmaking professionals who took their first steps in this sector back in 1979. Passion for technology and love of design are the core values of Intermedia Time in
Design and production of wristwatches.
Intermedia Time's creations immediately prove to be original, projects with distinctive features, capable of interpreting fashion trends, all supported by a selected production network of components located in Switzerland and the Far East.
Watch & Jewel Brands
We continuously dedicate resources and means to researching the most innovative materials for the design and production of our watches. The constant commitment to the study of cutting-edge methods and tools to carry out sophisticated processes allows us to guarantee the customer the creation of every single component with the utmost attention to detail. We keep up to date with the technological innovations of the major movement manufacturers to satisfy customer needs with an exclusive watch.
Fashion Brands
"CREATIVE LAB" is the research area dedicated to design and fashion, updated on the styles and colors of the seasons, graphic textures of the moment, new 3D processes and on today's declinations of past trends that cyclically resurface. Our designers are careful to research the latest fashion trends to give creative answers in the choice of strap leathers, in the workmanship of the dial and in the choice of materials with which to produce bracelets and watch cases.
Corporates
We are well aware that a product can become the bearer of values, an entrepreneurial spirit, an approach to life, or a vision of the future that qualifies and distinguishes a company. Intermedia Time's commitment is to give its customers the guarantee of maximum brand recognition, and brand diffusion in the markets of interest with refined, exclusive, made-to-measure watches that respect the company's identity. This is why we offer our experience and production capacity, not only Swiss Made.
For any information call us at +39.0421.492.10 or contact us by email cristina@intermediatime.it
Please enter your email and message and we will get back to you.
Fill out the form below.
Contact us for information