Wristwatch manufacturers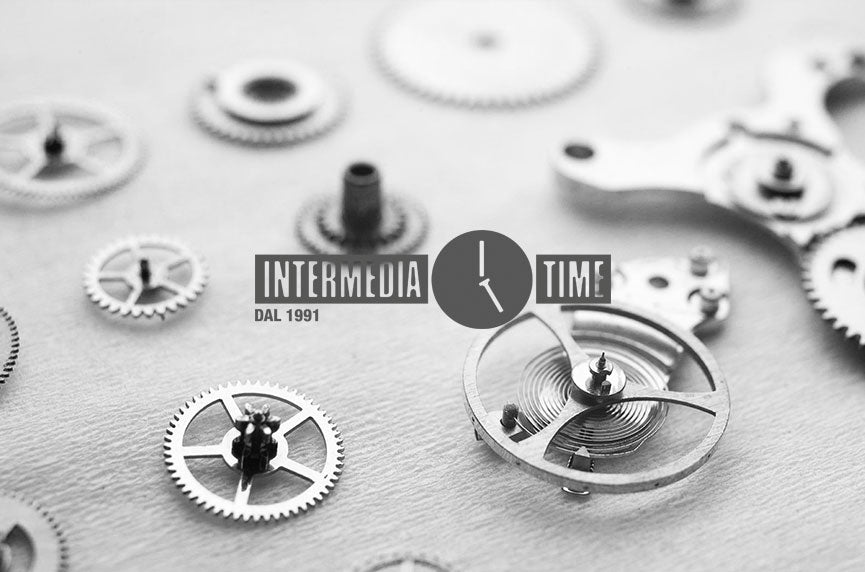 Intermedia Time is a watch manufacturer since 1991, it has stood for quality, competitiveness, innovation, attention to detail and a made in Italy design.
We are a reliable partner for any business you want to promote with customized watches. Contact us to realize your merchandising and brandwareness.
The world Intermedia Time can simply be summed up in this sentence: Watch manufacturer. Because it is the essence of our company, which, thanks to an experience of 32 years has been producing quality watches, appreciated throughout the world.
Our watch production on behalf of third parties is gradually making a name for itself in Italy and abroad, and thanks to our quality watch production, many customers have been able to expand their influence in the market by offering company gadgets of absolute value, with the satisfaction of having seen an exclusive watch collection realised that reflected and strengthened their customers' image.
A so effective merchandising action is allowed only with the collaboration of a team of experts in fashion and communication fields, and highly specialized in watchmaking.
The continuous research of innovative materials, together with the creativity in watch design and the attention placed in the assembly of the elements produced, assure this result. All the watches are subjected to a careful quality-control.
Intermediate Time has over the years consolidated a special relationship with its customers who are looking for a quality watch manufacturer, they found a valuable partner that follows them and also assists in the post-production through post-sales assistance between the more structured.
As you can read, for us to be watch manufacturer is something that goes beyond the simple creation of an object, but it means to attend you at all stages of marketing. If you are looking for a highly qualified watch manufacturer that can meet every need, that is Intermedia Time, we can realize basic products but also luxury jewelry. The flexibility and customization in the production of watches is our strength.
Contact us if you are looking for a watch manufacturer to achieve a sales campaign characterized by this special product, the wristwatch, which will enhance your merchandising actions of your clients or their anniversaries or simply to advise a classy elegant gift.
Contact us for information