Wholesale personalized watches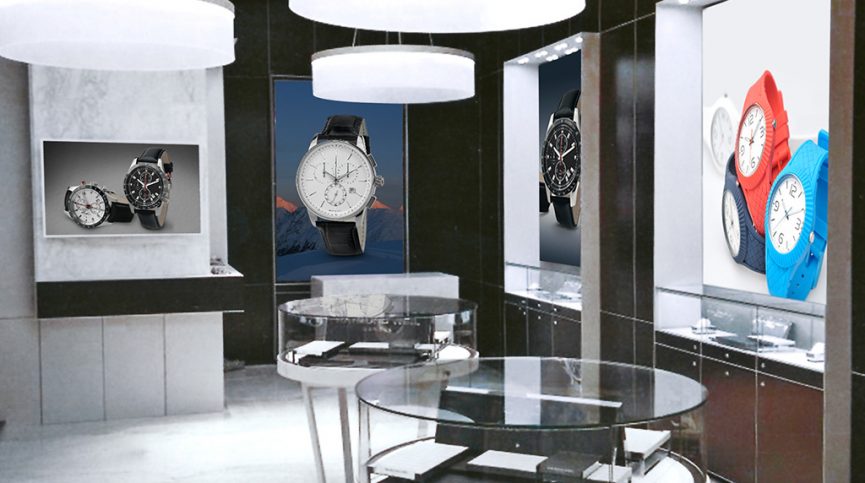 Are you looking for customizable wholesale watches?
Intermedia Time Spa has a stock in readiness for delivery even for small orders (min. 10 pcs.). We distribute our Swiss and Chinese watches at wholesale prices even for small quantities.
You can browse our wristwatch catalog of no less than 200 models and make personalized watches with your or your customer's brand name on the dial, back, strap, buckle, case, glass, and crown, depending on the materials of the models. For orders of goods in stock, dispatch is immediate and after the sale, our service and repair center will be available to you. We offer wholesale distribution of watches for all your needs.
This company policy has been implemented to promote the wristwatch business also for those who, not reaching the order minimums, cannot import directly from countries such as Switzerland and China. In fact, the idea of importing directly from these countries is not so easy to realize, both because of the problems arising from after-sales service and because of the anticipated financial exposure to be incurred relating to insufficient minimum purchase quantities.
For companies in the sector:
New custom wristwatches for your shop
Send us your logo and receive a personalized presentation of your new wristwatch collection. Intermedia Time Spa is the Italian benchmark company for the production of customized wristwatches. Thanks to its 30 years of experience in the watchmaking world, we know and solve all the problems of the watch sector, helping you to develop your business.
Buy wholesale, we always study new materials, styles, and fashion trends to ensure our customers a modern, fashionable, reliable, and exclusive product.
We have been producing and customizing wristwatches since 1991
Ready for delivery 600 customizable references in stock

Create a personalized collection with your watchmaker 's BRAND
with a minimum order of 10 pieces/€250

Intermedia Time - Wholesale watches for watchmakers




Color pad printing on the dial
LASER engraving on case, case back, buckle and crown
Hot stamping on the strap
Printing on packaging


For any information call us at +39.0421.492.101 or contact us by email cristina@intermediatime.it
Please enter your email and message and we will get back to you.
Fill out the form below.
Posted on October 13 2018
Contact us for information